This is a fantastic film of our wedding. Skill-fully and creatively edited, with excellent sound and picture quality, and not a key moment missed. We are absolutely delighted with it and will watch it for decades to come. Thank you!
Lewis and Valeria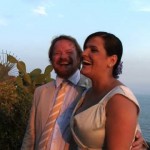 Ian was an absolute pleasure to work with. He captured the entire wedding beautifully, and his editing skills were superb. We had nearly 200 guests at our wedding, needless to say it was impossible to speak to everyone or see everything that was going on around us. Ian managed to capture every moment on camera, so watching our wedding through his eyes enabled us to be in more than one place at a time, and to enjoy all the moments we would otherwise have missed. He remained professional throughout the service and reception, and blended seamlessly into the crowd so that you never felt you were being filmed. Nothing was ever too much trouble and he accomodated all the requests we made for our final film. I would highly recommend him to anyone who wants a professional service but above all a videographer who cares about helping to make your day just perfect.
Rupert and Claudia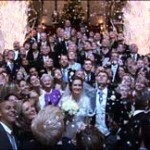 Let me just say that it was great to have you film our day! And thank you also very much for your patience post-wedding.
The 40 minute film is really great and we love the music and editing! Oh, to add…the intro to the DVD is brilliant, we watch it 3 times a week!
Cy and Lea